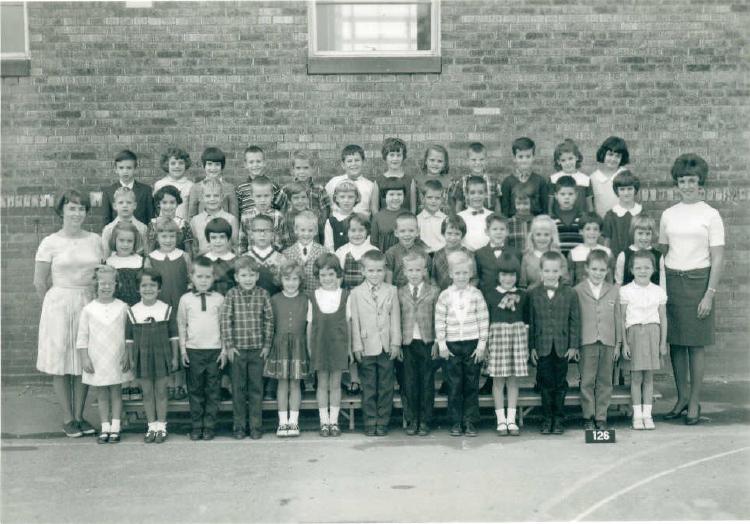 The above picture is from Morrow Elementary School in 1966. I'm not sure of the teachers' names but some of the kids I do recognize. (First Grade)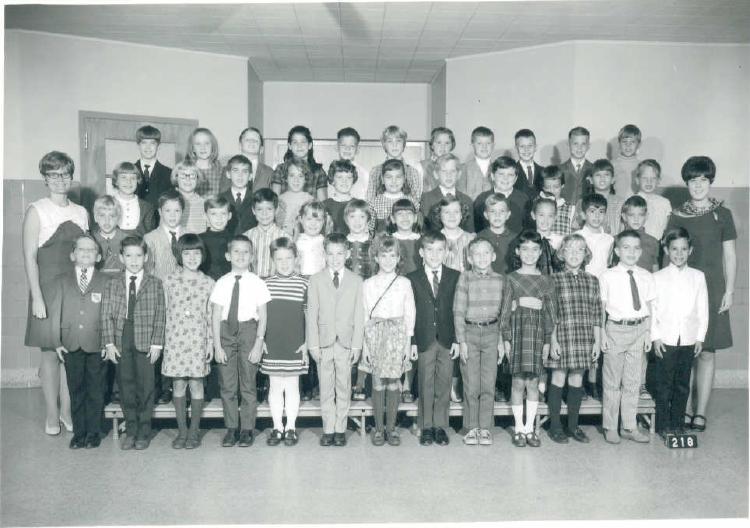 The above picture is from 1968 at Roberts Elementary. Again I'm not sure of all the names but there are faces that I know. ( 3rd Grade)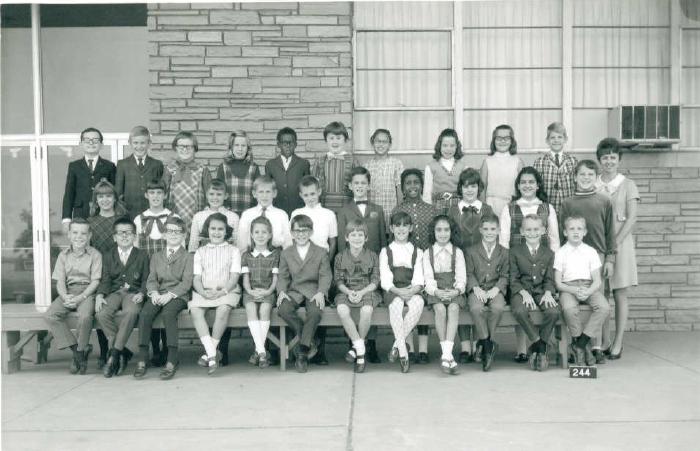 The above picture is from 1969 at Roberts. (4th Grade)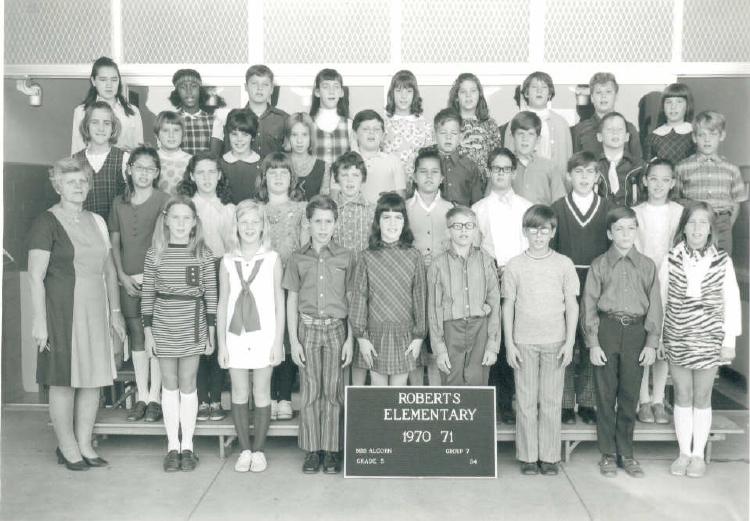 The above picture is from 1970 at Roberts. (5th Grade) I do know my teacher was Mrs. Alcorn.
The above picture is from 1971 at Roberts. (6th Grade) Believe it or not, I do have the names for everyone in this picture: (top row) Judy Cornell, Mike Rice, Laurie Sipe, Mr. Matha, Beth Cawhill, Herb Pickney, Leslie Putman, (2nd Row) Carol Conly, John Rpsko, Barbara Johnson, Paula Toman, Mark Fajerski, Kim Cramer, (3rd Row) Scott Melon, Marcy Holms, Don Straw, Darlene Constantino, Val Riddinger, Donny Studebaker, Carol Green, Mark Tummennello, (4th Row) Mary Ann Cyphers, Lewis Yee, Don Pagany, Frank Thomson, Augie Catrao, Mark Batson, Cheryl Miller, (5th row) Margy Long, Joyce Vogle, Ricky Pissane, Gina Damico, John Gatono, Jimmy Montgomery, Penny Busche.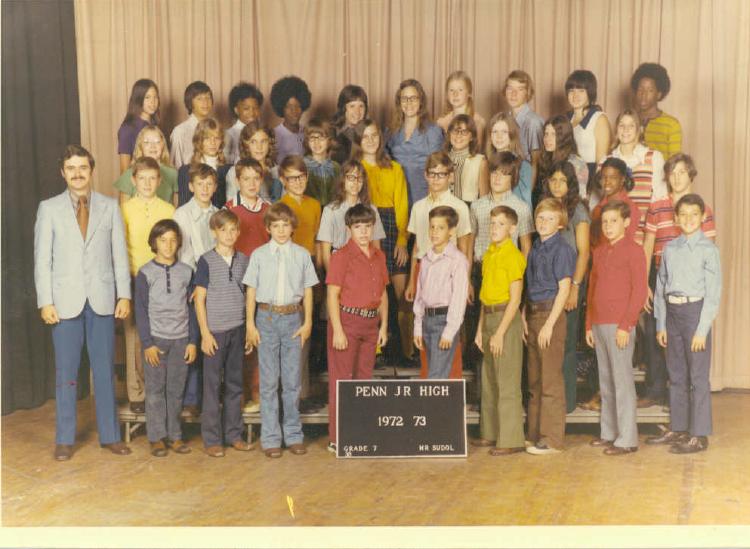 The above picture is from 1972 Penn Junior High (7th Grade) Mr. Sudal was the teacher. Not sure of all the names but some of the girls are: Helen Lamagna, Peggy Waller, Marion Russle, Debbie Leeghs, Sue Petrusch, Regina Finney, Michele Ritter, Kathy Heinore, Kim Carson, Sherry Weaver, Janice Hoffman, Yvette Lewis, Donna Klinehentz, Karen Egan, Terri James, Linda Ferragonnio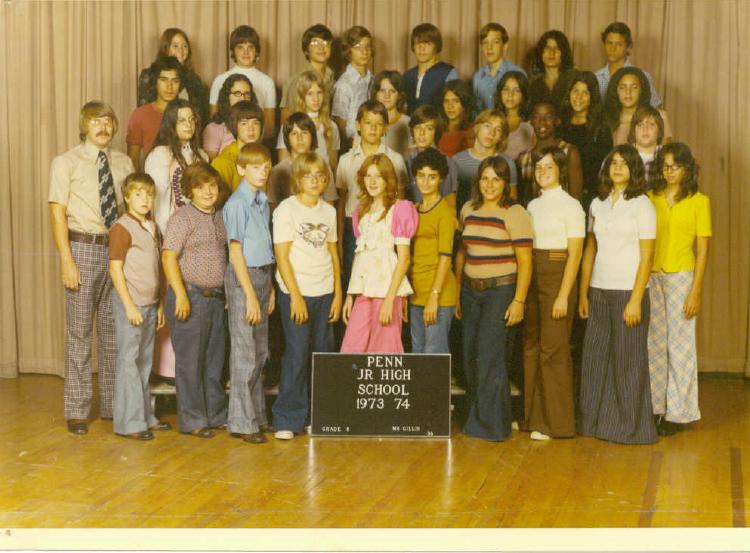 The above picture is from 1973 Penn Junior High (8th Grade) Mr. Gillis was the teacher. Faces look familiar but I didn't write them down.